Terms and Conditions
Terms & Conditions
More than anything, we want you to be happy! The best thing to do initially is contact us and we'll do everything we can to resolve any issue.
ORDERING
Once you place your order, we will review it and put it through for processing. If we notice any missing information or anticipate any issues, we will get in touch with you to ask further questions. Otherwise the order should be processed and dispatched, usually within 1-2 days.  Please allow another 2-3 working days for delivery.
PRICE
Your payment is taken as you place your order so you will always be charged at the rate advertised at the point of ordering.
JAR SUBSTITUTIONS
Our jars may occasionally change in appearance slightly from those shown for quality control reasons. If there are any significant changes we'll contact you before dispatch.
 QUALITY CONCERNS
We take great pride in the quality and condition of our product and it should reach you in the best possible condition. When you receive your order please open it as soon as possible and inspect it. If you aren't happy with what you find, please call our founder Simona right away on 07454101915 and/or if possible email pictures to love@nojolondon.co.uk. We will do our best to put it right. If you'd like a replacement order, we can send that out for you or if you would rather just have your money back, we can do that too.
Likewise if the box has been damaged during delivery, please call us as soon as possible and if possible email us pictures. Risk of damage or deterioration to the goods passes to you, as the buyer, on delivery so please contact us as soon as possible. No claim for damage or deterioration after delivery can be accepted unless we're informed straight away. Nor can we accept any responsibility for quality deterioration due to the following delivery problems:
Incorrect addresses
Unopened parcels
Delayed deliveries due to weather problems.
Gifts to recipients who have gone away or are unable to receive parcels.
TITLE
Guilt Free Enterprises Ltd retains all rights of ownership and possession of the goods until full payment has been received.
RETURNS
Any unwanted items must be returned, with their packaging unopened and in the same condition which you received them in. Once opened, all product is none returnable, unless faulty. For any quality related issues we will reimburse you for postage.
DELIVERY
Our couriers take 2-3 days to delivery to to most of the UK. To some parts of Scotland and offshore islands, delivery can take longer. If we anticipate any issues we will contact you asap.
We do our best to deliver on the date you have requested but at busy times of the year delivery times can be extended. Please make sure that delivery address & postcode are correct as we can not be responsible for non delivery due to an incorrect address. Likewise in the event of extreme weather or other events out of our control (eg civil actions, delivery vehicle breakdown etc) we can not be responsible for any delivery delays.
It is best if someone is available to receive and sign for the delivery but we can arrange for the couriers to leave the parcel safely without a signature. If no one is home, the couriers will do this by default. Please anticipate that the recipient may have to go out unexpectedly or may not hear the doorbell and leave extra instructions succinctly describing a safe place for the parcel.
PAYMENT
We accept payment online by Maestro, Solo, Electron, Visa, and MasterCard. Your payment is processed via a fully authorised Payment Service which ensures that all your information remains totally confidential. In fact we never see any of the card number ourselves.
Payment is taken as you place your order and if the payment does not authorise successfully, your order will not be successfully processed. Please check that you receive not only a confirmation of your order but also a confirmation of your payment by email. If you have not received one of these, your order may not be placed successfully.
CANCELLATION
If you wish to cancel you need to contact us ASAP. You may cancel an order without penalty as long as we receive the notification before it has been processed for delivery.Guilt Free Enterprises Ltd t/a nojo reserves the right not to accept or to cancel any order once accepted, without penalty.
YOUR FEEDBACK
To help us improve our terms & conditions including privacy policies, please give us your feedback. You can email us on: love@nojolondon.com
THESE TERMS & CONDITIONS MAY CHANGE
We reserve the right to update or modify these Terms and Conditions at any time without prior notice. For this reason, we encourage you to review these Terms and Conditions whenever you purchase products from us or use our Web Site.
THESE TERMS AND CONDITIONS DO NOT AFFECT YOUR STATUTORY RIGHTS AS A CONSUMER.
COMPANY INFORMATION
Guilt Free Enterprises Ltd is a company incorporated in England and Wales and registered under Company Number 09804604
Address: Nojo London, 2 MINTON PLACE, VICTORIA ROAD, BICESTER, OXON, OX26 6QB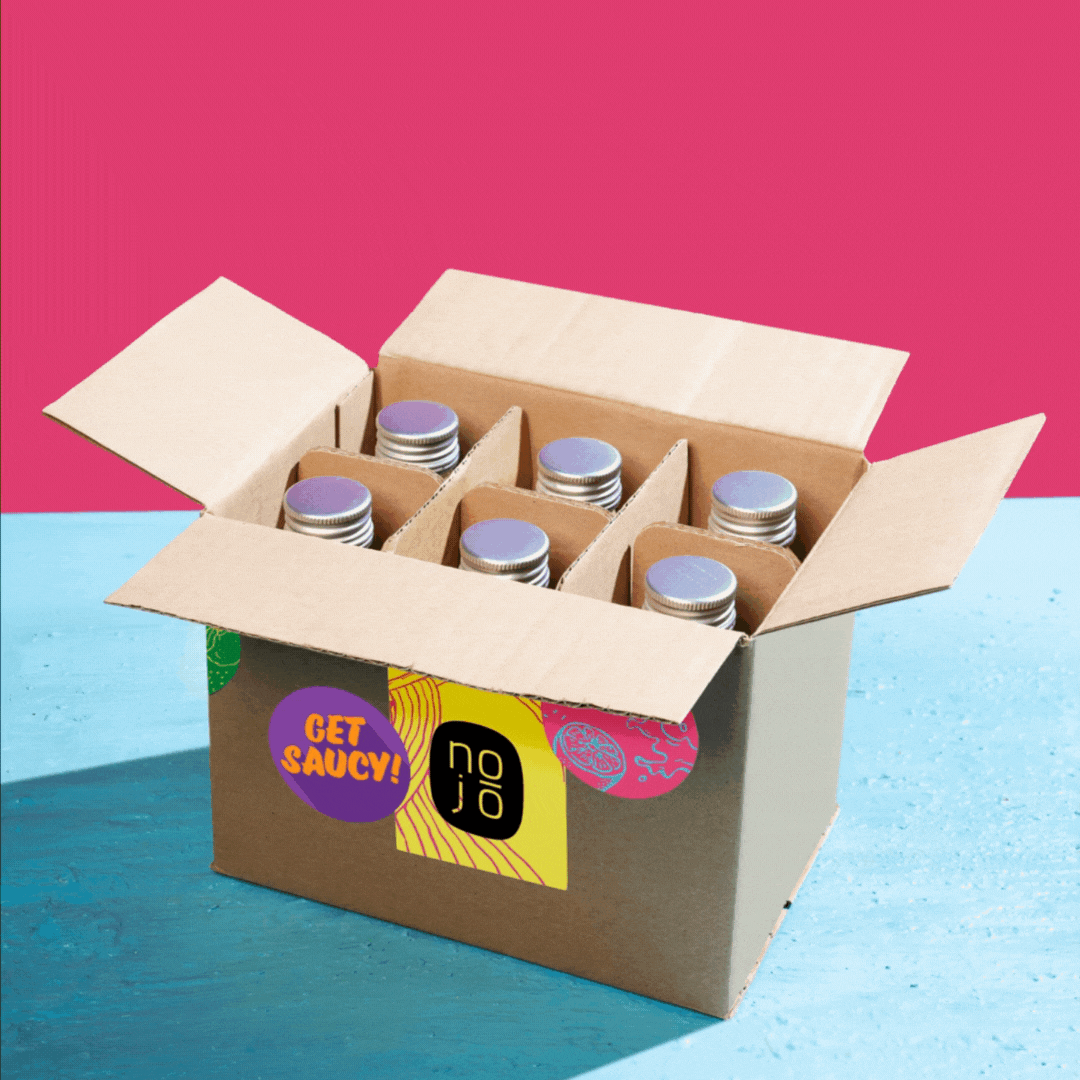 We offer FREE shipping on all orders order £25.
48 Hour Fully Tracked Delivery (Working days only) - £4.95
For all enquiries, please email Orders@nojolondon.co.uk