ABOUT US
Meet Nojo, a B-Corp certified company, creating delicious cooking sauces with a sustainable ethos at its heart.  Each sauce is packed full of flavour and plant-based ingredients, the six-strong selection allows for a taste-bud tingling, cheek-wiping dinner every day of the week. 
NOJO is in an independent, female-owned business, making waves in the sauce world. 
Our award-winning sauces magically transform everyday meals into something truly special, in a matter of seconds. 
Each sauce is prepared with the finest natural ingredients, to create incredible tasting sauces ranging from miso to teriyaki, to orange poke. Promising mind-blowing umami flavours, that are 100% plant-based. 
We are on a mission to create incredible tasting products, without impacting the environment - they are GMO-Free, plastic-free and a certified B corporation. 
From ramen to stir fry, salads, to sandwiches, your customers can now easily make vegan recipes that taste sensational, simply by adding a healthy splash of NOJO - a saucy sidekick. With no additives or artificial flavours, these sustainable and nutritious sauces are too good to miss. 
Add a some plant based magic to your meal.
Nothing makes us happier than seeing YOU enjoying plant based dishes.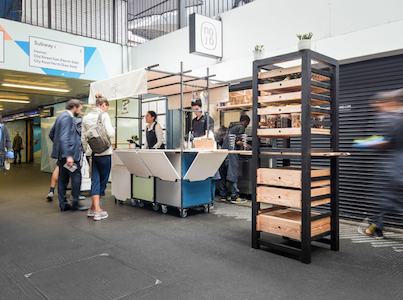 2016
We started as a pop up in Old Street and later as a permanent cafe in Camden Market. Catering over 50,000 people at events and festivals.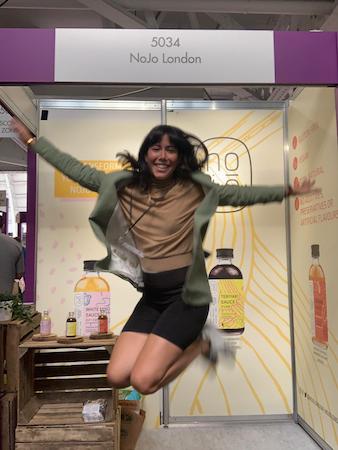 2019-2021
Developed incredible range of versatile sauces.
Launched in Ocado
+93% recommendation rate
+5 star reviews
+Best Seller at Whole Foods Market
+More than 500 independent stockists
+Amazon and delivery partners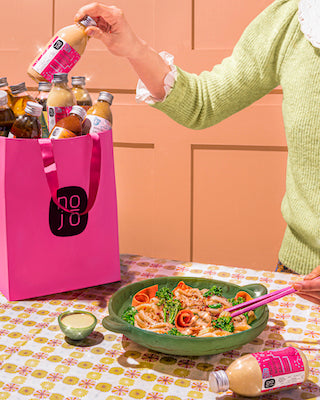 2022
Launched Nationwide our range of sauces and feel good mayos!
Started focusing even more on suitability and became B Corp Certified!
Available in even more countries too!
Switzerland
Netherlands
Ireland
USA
Dubai
Latvia, Lithuania & Estonia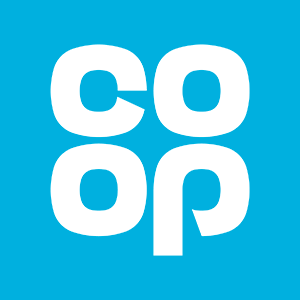 WE LAUNCHED IN 114 CO-OP STORES ACROSS THE UK!
Find our Teriyaki, Sesame and Tahini Noodle sauce on your local Co-op shelves & tag us in your baskets over on Instagram at NOJOLONDON Find your nearest store here.
Our Future
Help us create the future! Where do you think we should do next? Drop us a note at love@nojolondon.co.uk