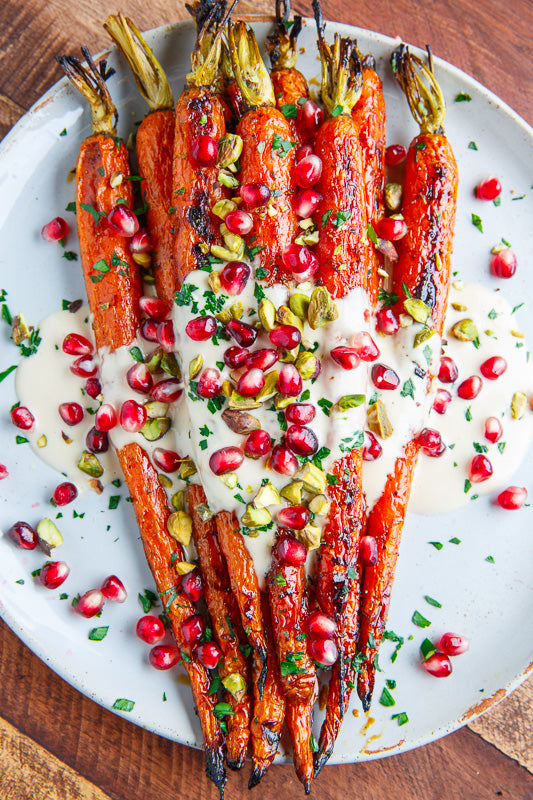 Prep Time
: 10 Mins
Cook Time:
20 Mins 
Total Time:
30 Mins 
Servings:
4
Author: ClosetCooking
Ingredients:
2 pounds carrots, cleaned and trimmed

1 tablespoon oil

1 tablespoon maple syrup

2 tablespoons 

Noj

ō

 Tahini Sauce

2 tablespoons lemon juice

1 teaspoon Nojo white miso sauce

1 teaspoon maple syrup

1 small clove garlic, grated

2 tablespoons water*

2 tablespoons pomegranate

2 tablespoons pistachios, chopped

1 tablespoon parsley or cilantro, chopped
Directions:
Toss the carrots in the mixture of the oil and maple syrup, arrange in a single layer on a baking sheet and roast in a preheated 400F/200C oven until tender, about 20-30 minutes, turning once in the middle.

Mix the

Noj

ō 

tahini, lemon juice,

Noj

ō M

iso, maple syrup, garlic and enough water to get the sauce to the desired consistency.
Serve the carrots topped with the

Noj

ō

tahini sauce, pomegranate, pistachios and parsley and enjoy!