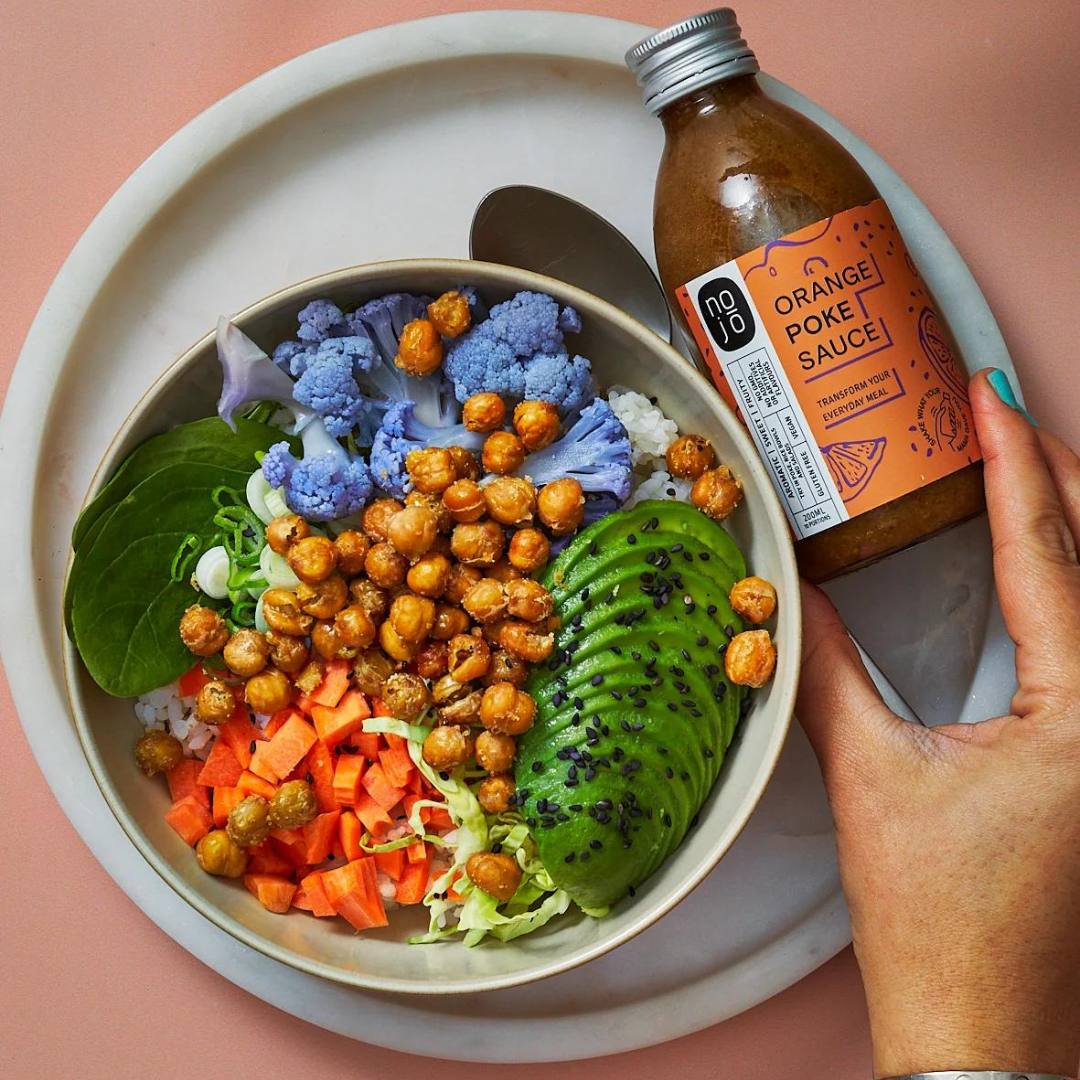 Serves: 1
Ingredients:
1 can chickpeas, drained

Nojo Orange Poke Sauce

1 portion cooked rice

1 carrot, finely chopped or grated

A few florets cauliflower, steamed (we used purple cauliflower)

A handful of shredded cabbage

½ avocado, sliced

Handful baby spinach

1 spring onion, finely chopped

Toasted sesame seeds
Method: 


Preheat your oven to 180C.

toss the cooked chickpeas in 2 teaspoons of Nojo Orange Poke Sauce and roast in a small baking tray lined with baking paper till crunchy, 30-40 minutes.

Alternatively grill for 10-15 minutes, turning halfway through. 

Add the cooked rice to a bowl, cold or hot.
Top with the carrot, cauliflower, cabbage, avocado and spinach, keeping everything in small individual piles.
Add the chickpeas to the middle (you may end up with some leftovers, keep these in fridge for up to 3 days).
Drizzle with Nojo Orange Poke Sauce and garnish with spring onion and sesame.