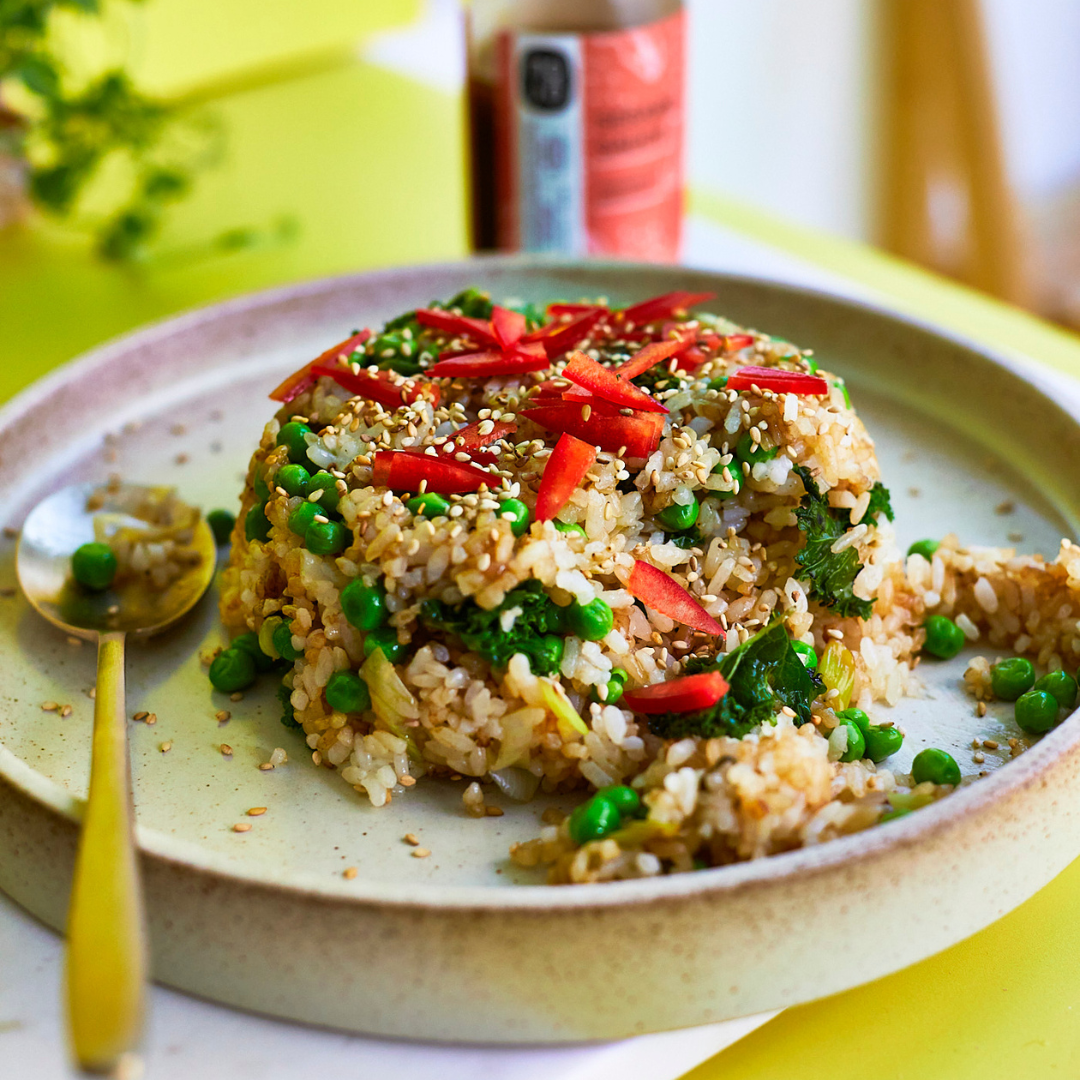 Serves: 1 Prep: 15 Mins
Ingredients:
NOJO Sesame Sauce
2 spring onions, chopped
1 portion day-old, cold rice
A big handful kale, chopped
100g frozen peas
Optional: fresh chilli and sesame seeds to garnish
Method:
Don't shake the Nojo Sesame Sauce bottle but add some of the separated sesame oil from the top to a medium hot frying pan.
Add the spring onion to the oil, fry for a few moments to release the aromas then add the rice and a drizzle of Nojo Sesame Sauce.
Stir, taking care for the rice not to stick.
When the rice has a little colour, add the kale and peas and fry for another few minutes till the kale is wilted and the peas warmed through.
Serve sprinkled with fresh chopped chilli and sesame seeds.