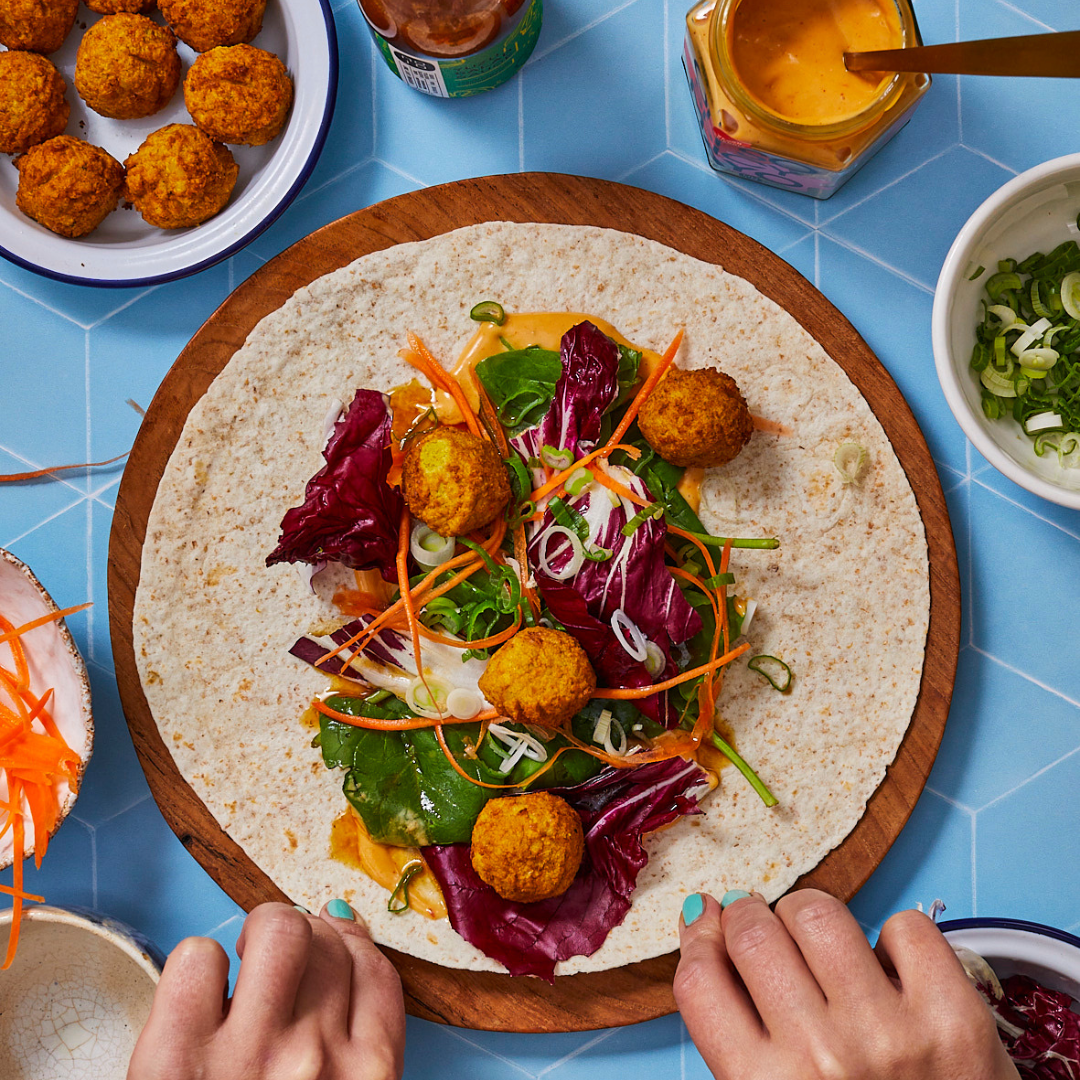 Serves: 1 Prep: 10 Mins
Ingredients:
1 wrap
Nojo Oh So Spicy Mayo 
Lettuce and salad veggies of choice (we used a mix of baby spinach, radicchio, grated carrot)
Nojo Yuzu Salad Sauce
Falafels
1 Spring onion, finely chopped
Method:
Spread the wrap with a tablespoonful Nojo Oh So Spicy Mayo.
Then sprinkle on the salad veggies.
Drizzle a little Nojo Yuzu Salad Sauce on the veg, then add falafels and close the wrap tightly.
Enjoy straight away!