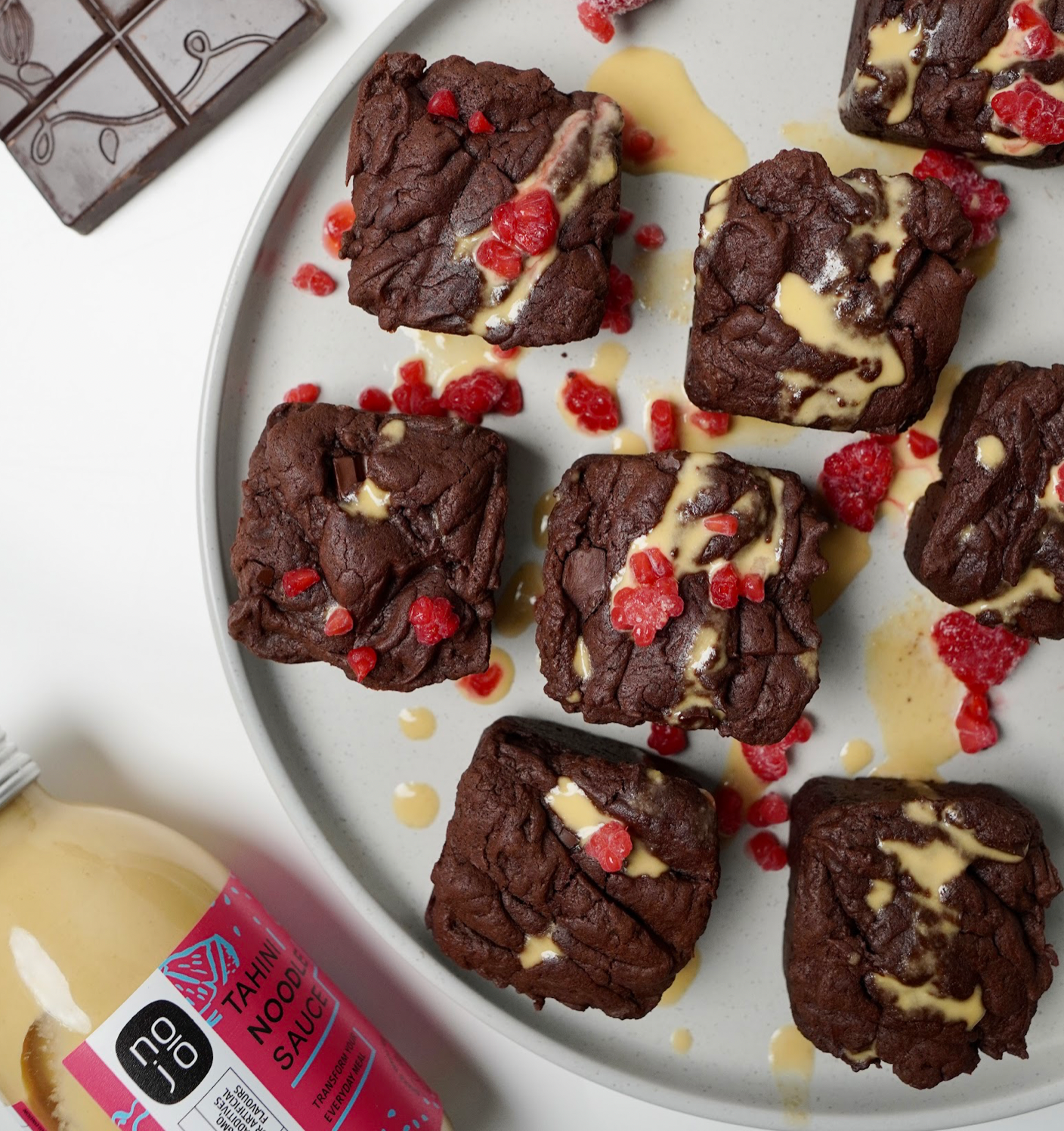 Ingredients: 
▫️Nojō' Tahini Sauce 
▫️60g Seed & Bean Chocolate (Chopped) 
▫️60g CrackD 
▫️120g melted vegan butter 
▫️150g caster sugar
▫️60g cocoa powder 
▫️120g plain flour 
▫️1 tsp baking powder 
▫️Frozen Raspberries 
Recipe:
Weigh and mix together all the ingredients in a mixing bowl with a wooden spoon. 
Pour mixture into baking tray and bake for 20 mins at 150C.
Once cooked, set aside for 10 minutes to cool down.
Cut brownies into bitesize pieces and drizzle over your nojo tahini sauce for the perfect topping - you can even add your favourite fruits to sprinkle over.
Enjoy!