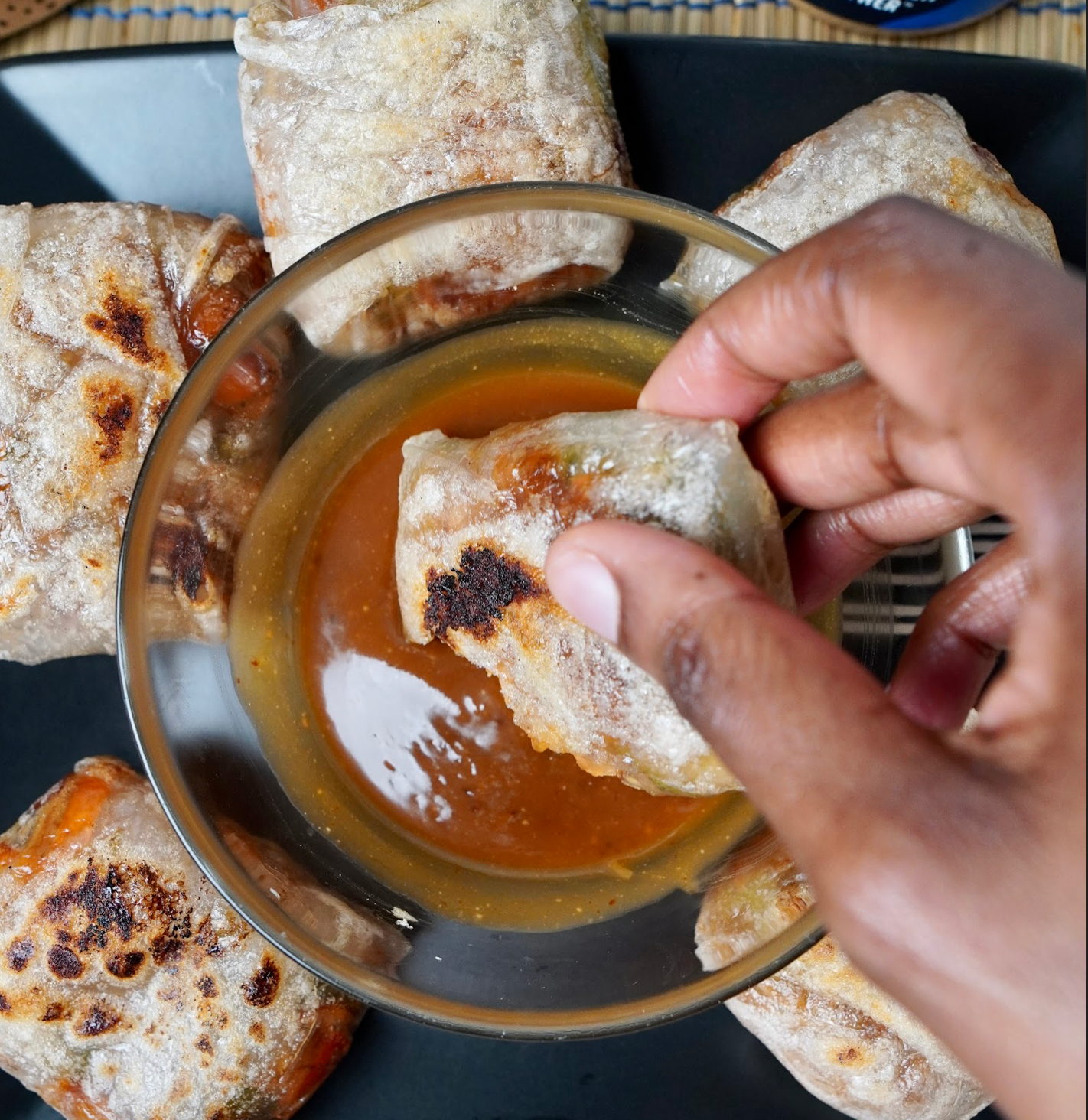 Ingredients:
(Filling) 
- [ ] 1 tbsp liquid aminos or soy sauce 
- [ ] Tofu Sausages x2 (chopped)
- [ ] ½ a packet of Stir Fry veggies 
(Sauce) 
- [ ] Nojō Sesame Sauce : ManiLife Original Smooth PB (3:1) 
- [ ] A small pinch of grated garlic (optional)
- [ ] ¼ tsp chilli oil (optional) 
Recipe:
Mix together the filling in a medium heat pan for 2-3 minutes 
Open your rice paper wrappers and add the filling - a tablespoon for each is a good amount.
Fold the rice paper into bitesize pieces.
Fry your dumplings in a medium heat pan until crispy with a drizzle of oil - whilst they're cooking mix together your sauce ingredients.
And you're done! Dip your dumplings to your delicious sauce & enjoy!
You can also check out this recipe in a video format here.