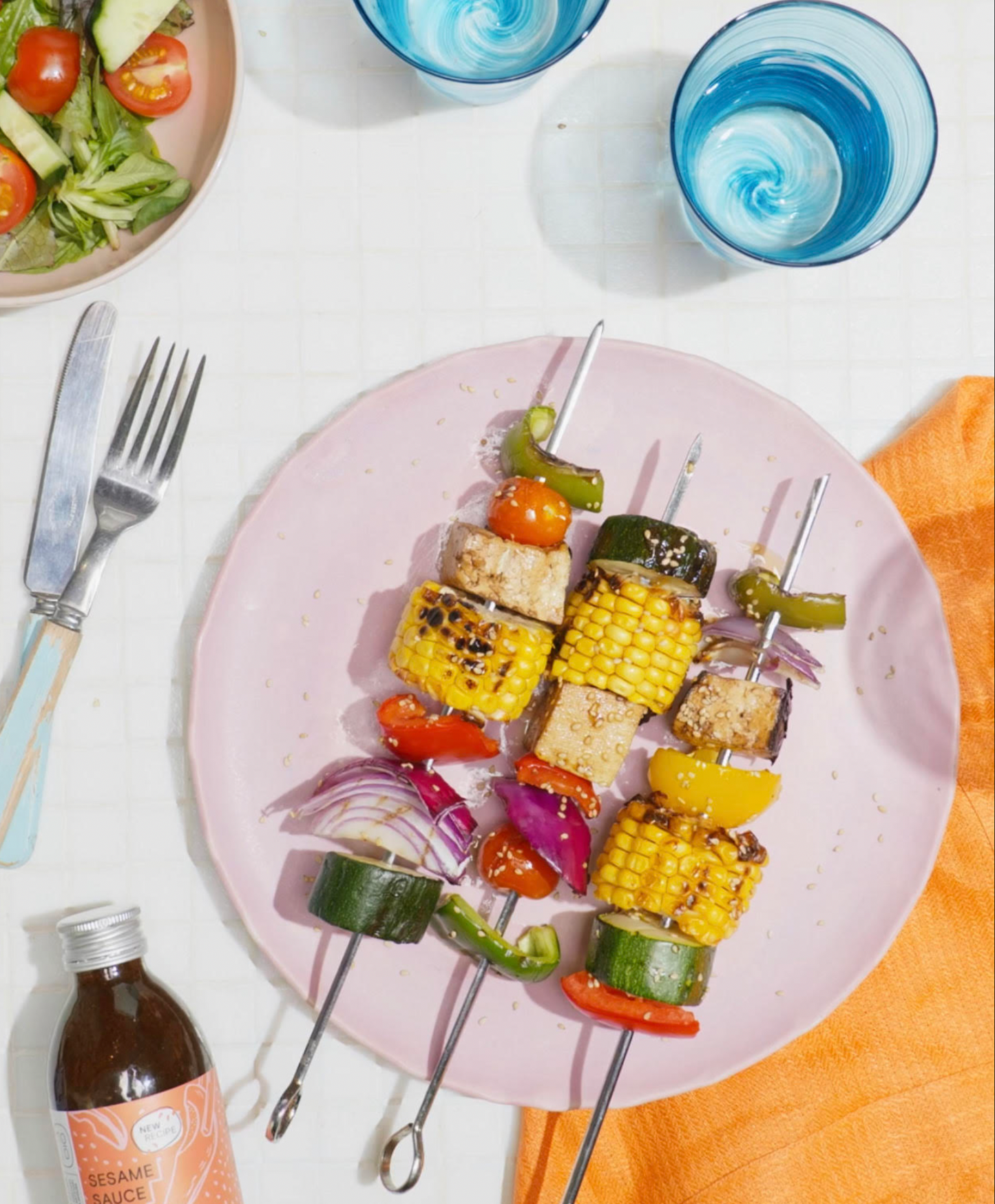 Ingredients: 
(Serving size according to skewer size)
- Tomatoes
- Tofu
- Sweetcorn
- Peppers
- Onion
- Courjette
Recipe:
Chop all your ingredients into bitesize pieces to put onto the skewers.
Grab your Tofu & pour Nojo Sesame sauce over them, ensuring to coat them well.
Place all your ingredients onto the skewers, allowing space between each one. 
Pre-heat your Grill & place your skewers inside for 2-3 minutes or until desired crisp.
Drizzle some Nojo sesame sauce over the cooked skewers & finish with sesame seeds for a final touch!
Enjoy!