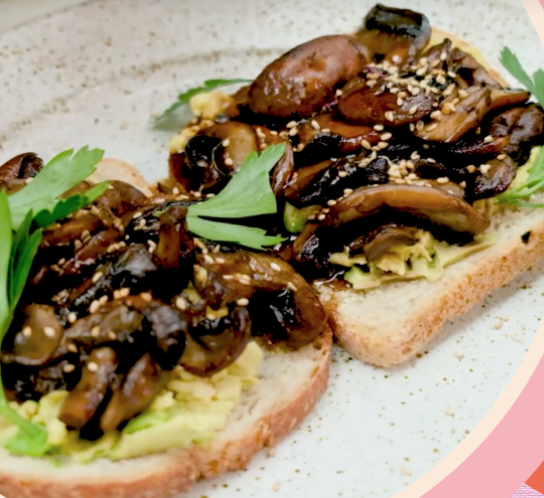 Sauteed Sesame Mushrooms on Sourdough & Avocado
Makes 2 servings


Ingredients:
400g mushrooms, sliced
olive oil for frying
1 bottle Nojo Sesame Sauce 
2 slices sourdough toast
½ avocado 
1 tbsp sesame seeds 
handful of parsley (or any fresh herbs), roughly chopped
Method: 
Heat the olive oil in a pan on a medium heat and add the mushrooms.  Fry for 5-10 minutes.
Pour in 2 tbsp of Nojo Sesame Sauce and cook for a few more minutes, stirring occasionally.
To assemble, place the toast on a plate, scoop out the avocado and mash directly onto the toast.
Place the mushrooms on top and add a final drizzle of Nojo Sesame Sauce, a sprinkle of sesame seeds and top with fresh parsley.