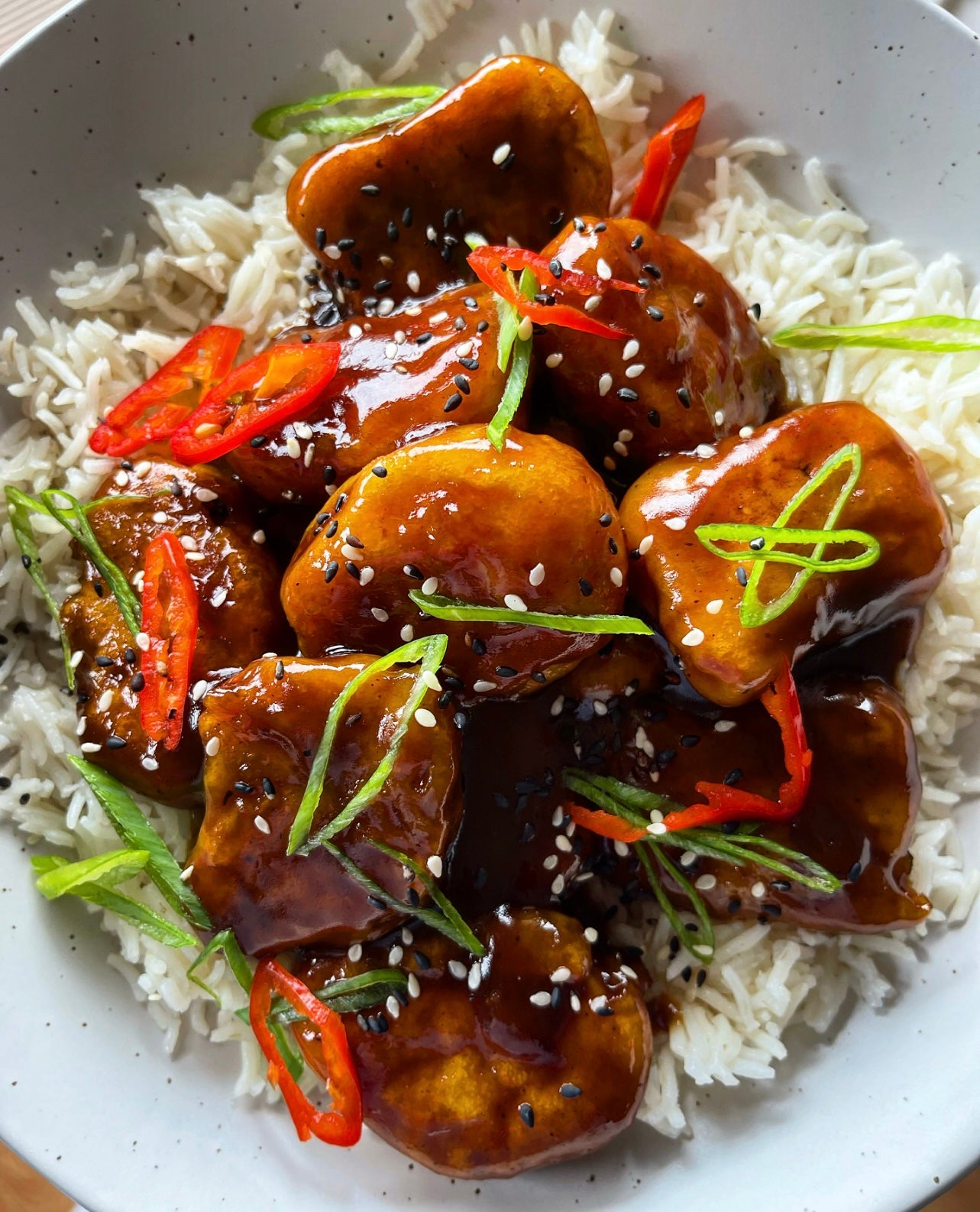 Ingredients:
118ml (½ cup) Nojō Sesame Sauce 

59ml (¼ cup) Nojō Teriyaki Sauce 

59ml (¼ cup) Nojō Orange Poke Sauce 

59ml (¼ cup) Cornstarch slurry (water mixed with 1 tsp cornstarch)

1 packet of Quorn nuggets (300g

1 Small Garlic clove (grated) optional 

Any brand packet of rice or noodles 

2 tsp of Honey
(Garnish)
Sesame seeds

Spring onion 

Chili 
Instructions:
Heat your pan on medium heat.

Mix in all the nojo sauces together in the pan with the honey and cornstarch until the sauce is thick.

Stir the sauce in with the vegan chicken nuggets into the pan & set aside.

Cook your rice or noodles separately.

Dish up your saucy nuggets and rice together.

Garnish with spring onions, sesame and chili.

Enjoy!