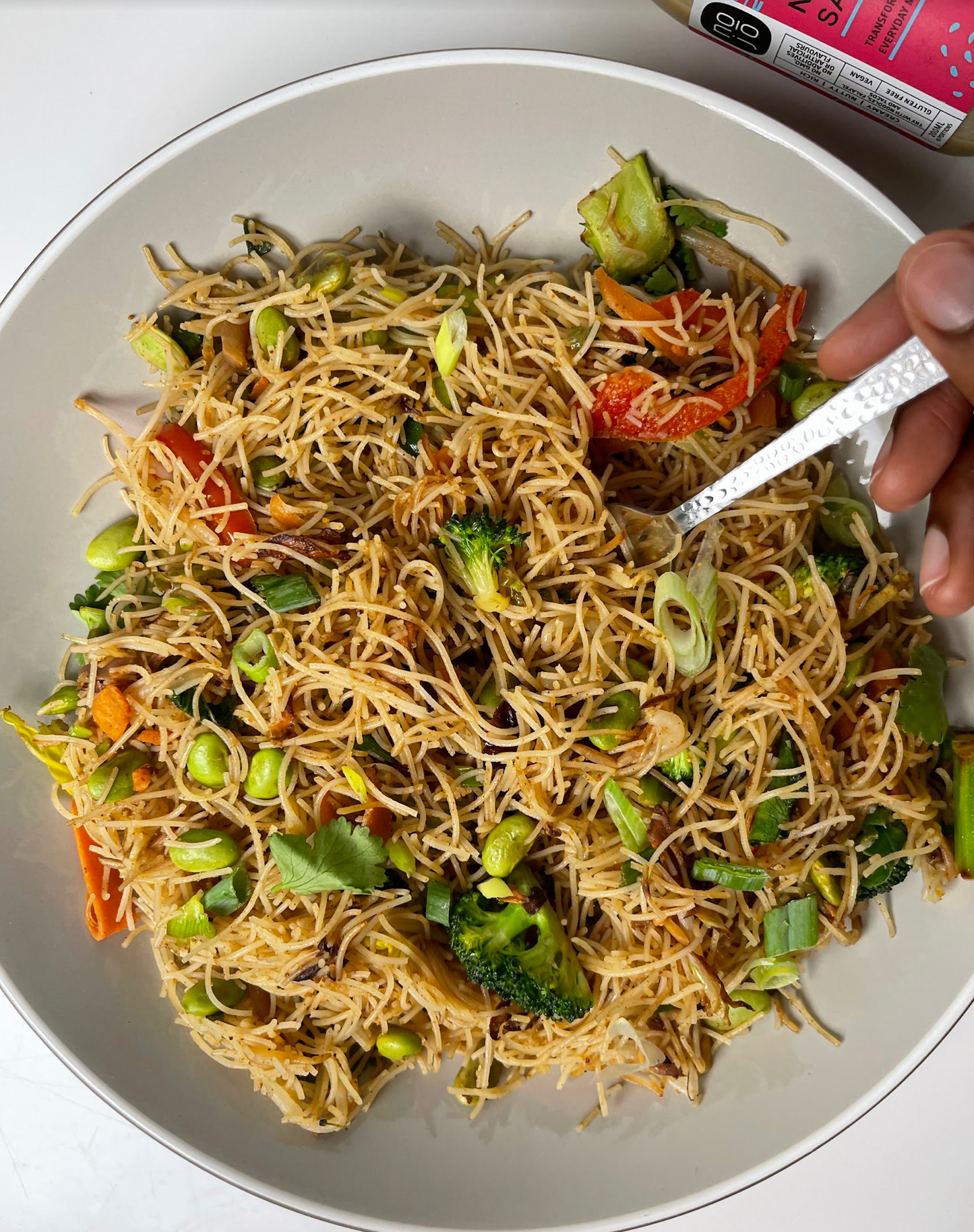 Overview:
Serves: 1
Prep time: 10 min
Cooking time: 15 min
Total Time: 25 min
Author: Shanice Harris 
Ingredients:
Nojo Tahini Sauce
Rice Noodles
2 tsp of Liquid Amino
Veggies - of your choice
2 tsp of Curry Powder
Spring onions
1 tsp of oil
Method:
Drizzle oil into pan on medium heat.
Fry spring onions in pan for a few minutes.
Add veggies to pan to stir fry.
Add in rice noodles & mix well.
Add in curry powder & liquid amino.
Drizzle in Nojo Tahini sauce.
Enjoy!