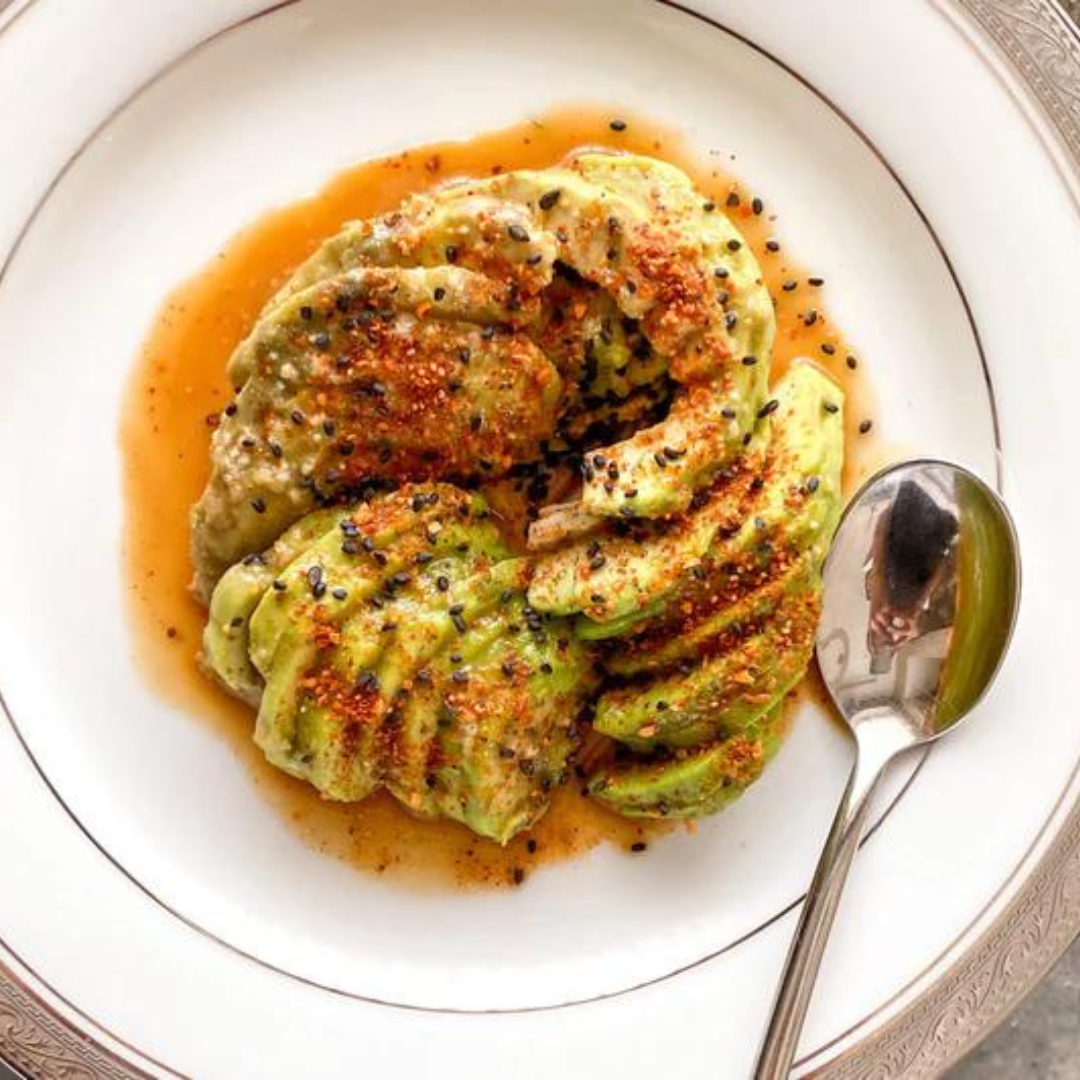 Prep: 5 Mins Servings: 2
Ingredients: 
1

ripe avocado

1

tbsp

toasted sesame oil *

3 tbsp Nojo Yuzu Sauce

togarashi

(for garnishing) **

black/ white sesame seeds, toasted

(for garnishing)
Method: 
Cut the avocado into cubes, or into an avocado "rose." To make an avocado rose, simply slice the avocado thinly, then fan out the slices before curling in the ends towards the centre.
Pour the Nojo Yuzu dressing over the avocado and garnish with togarashi and toasted sesame seeds. Enjoy!