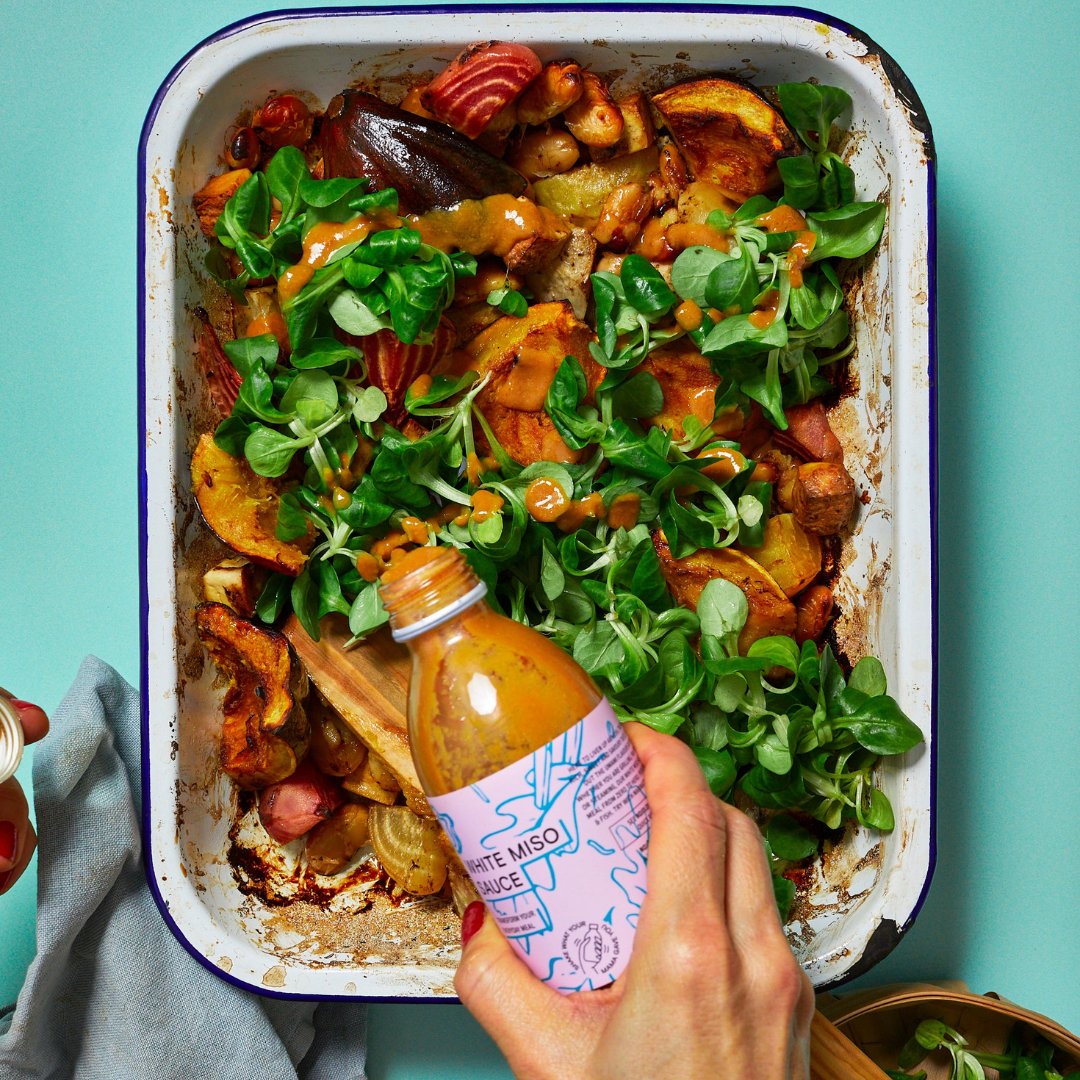 Serves 1 hungry or 2 as a side dish
Ingredients:
1 small squash, peeled if needed and de-seeded
3 beetroots, peeled
100g firm tofu
1 can of butter beans, drained
Nojo Sesame sauce
A few big handfuls of salad greens such as baby spinach or lambs lettuce
Nojo White Miso Sauce
Method:
Preheat your oven to 170ºC. 
Cut the vegetables and tofu in bite sized chunks and add them to a large roasting tray with the beans. Drizzle generously with NOJO SESAME SAUCE and mix well to combine.
Add a splash of water to the pan and roast until soft and slightly charred, around 45 minutes. 
While still hot, add the greens and drizzle with NOJO WHITE MISO SAUCE to season. Serve straight away. Keep leftovers in the fridge for up to 4 days.