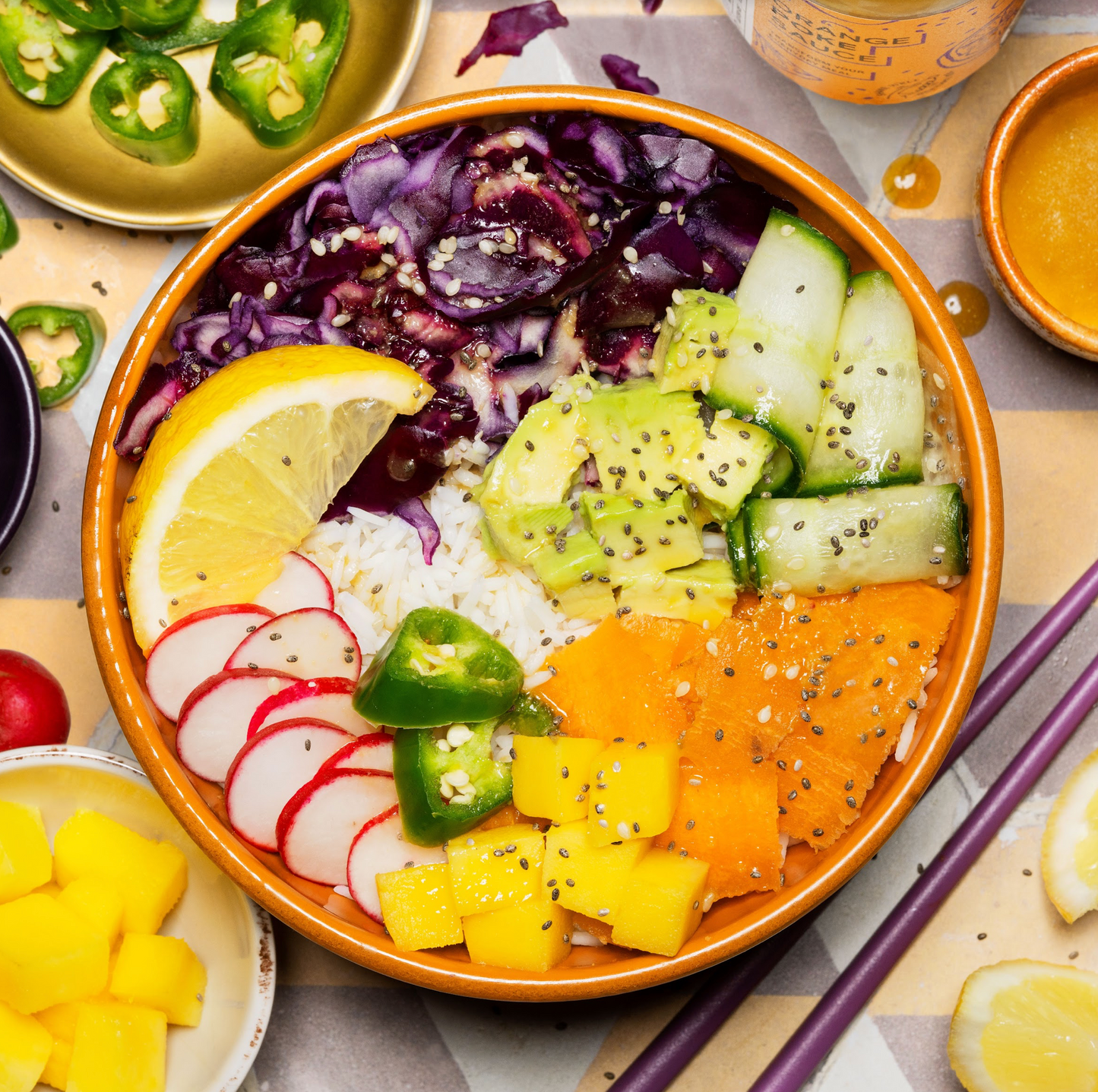 Nojo Poke Bowl
Serves 2


Ingredients
1 bottle Nojo Orange Poke Sauce (quantity according to your taste)
250g pre-cooked rice (approx 80g uncooked weight) 
½ avocado
1 tomato
¼ cucumber
¼ pineapple
2 spring onions 
¼ red pepper
Method
Cook rice according to packet instructions. Set aside to cool.
Prepare the other ingredients: peel the pineapple and cut into small cubes, slice the tomato into bite size segments, chop the pepper and cucumber into small cubes and thinly slice the avocado and spring onions.
Add the rice to the base of a serving bowl and arrange the other ingredients on top of or around the rice, to look pretty, finishing with a sprinkle of spring onions.
Shake the bottle of Nojo Orange Poke Sauce and drizzle over the top of the poke bowl, to taste.
Enjoy!