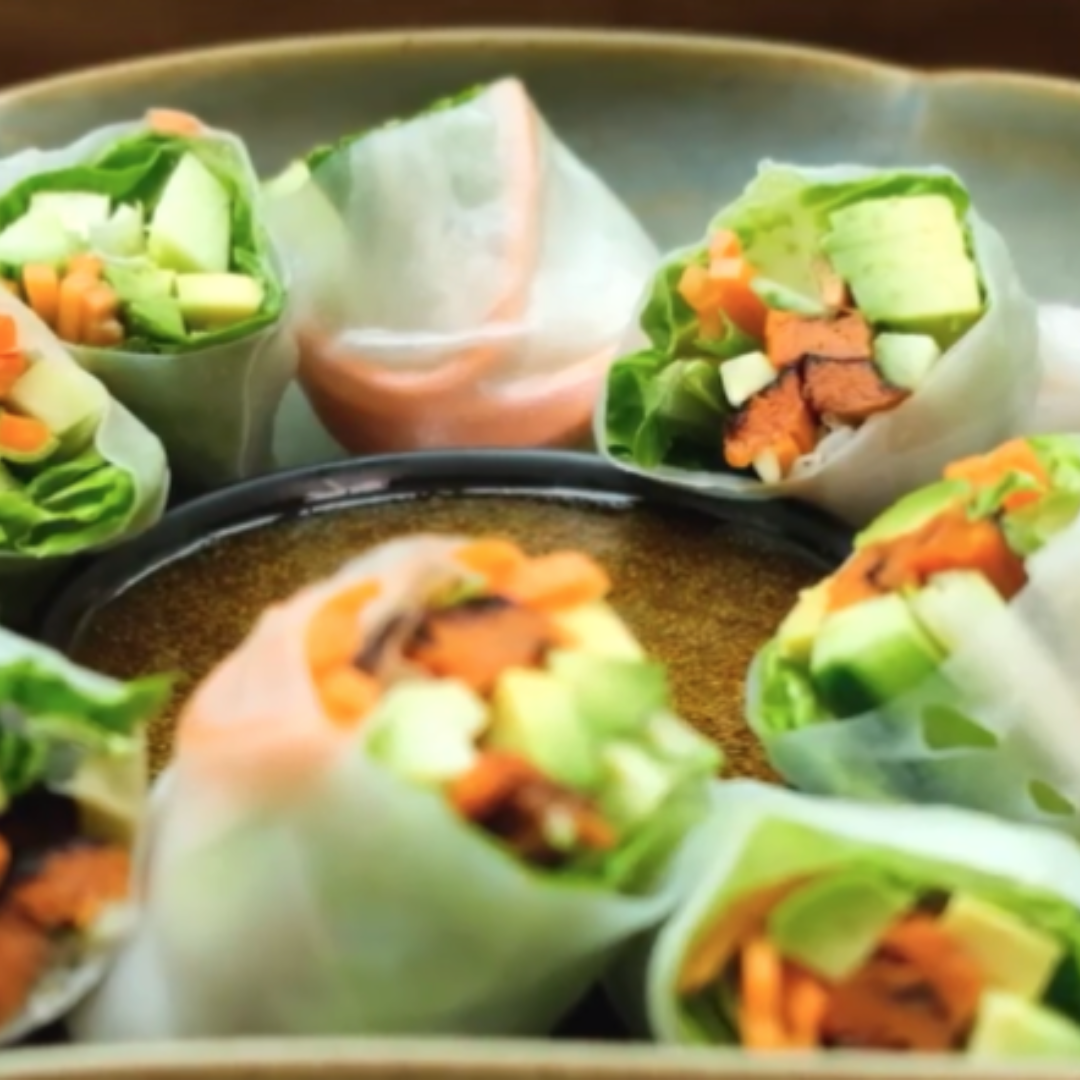 Serves 2
Ingredients:
1 bottle Nojo Yuzu Salad Sauce
1 medium sweet potato, cut into thin wedges and roasted
1 baby gem lettuce
½ avocado, thinly sliced
¼ cucumber, julienned
1 carrot, julienned 
2 spring onions, sliced into long strips
6 rice paper sheets
Method: 
Soak a rice paper sheet in a large flat bowl of boiling water for 10-15 seconds until soft.
Gently remove from the water and put on a flat surface.  Add a small amount of sweet potato, lettuce, avocado, cucumber, carrot and spring onions to the middle of the rice paper sheet, then fold in the ends and both sides over the filling (like folding a burrito) and roll tightly to seal.
Shake the bottle of Nojo Yuzu Salad Sauce and add some to a small dish, for dipping the rice paper rolls into.
Slice each rice paper roll in half and arrange on a serving platter around the dipping sauce, and enjoy!