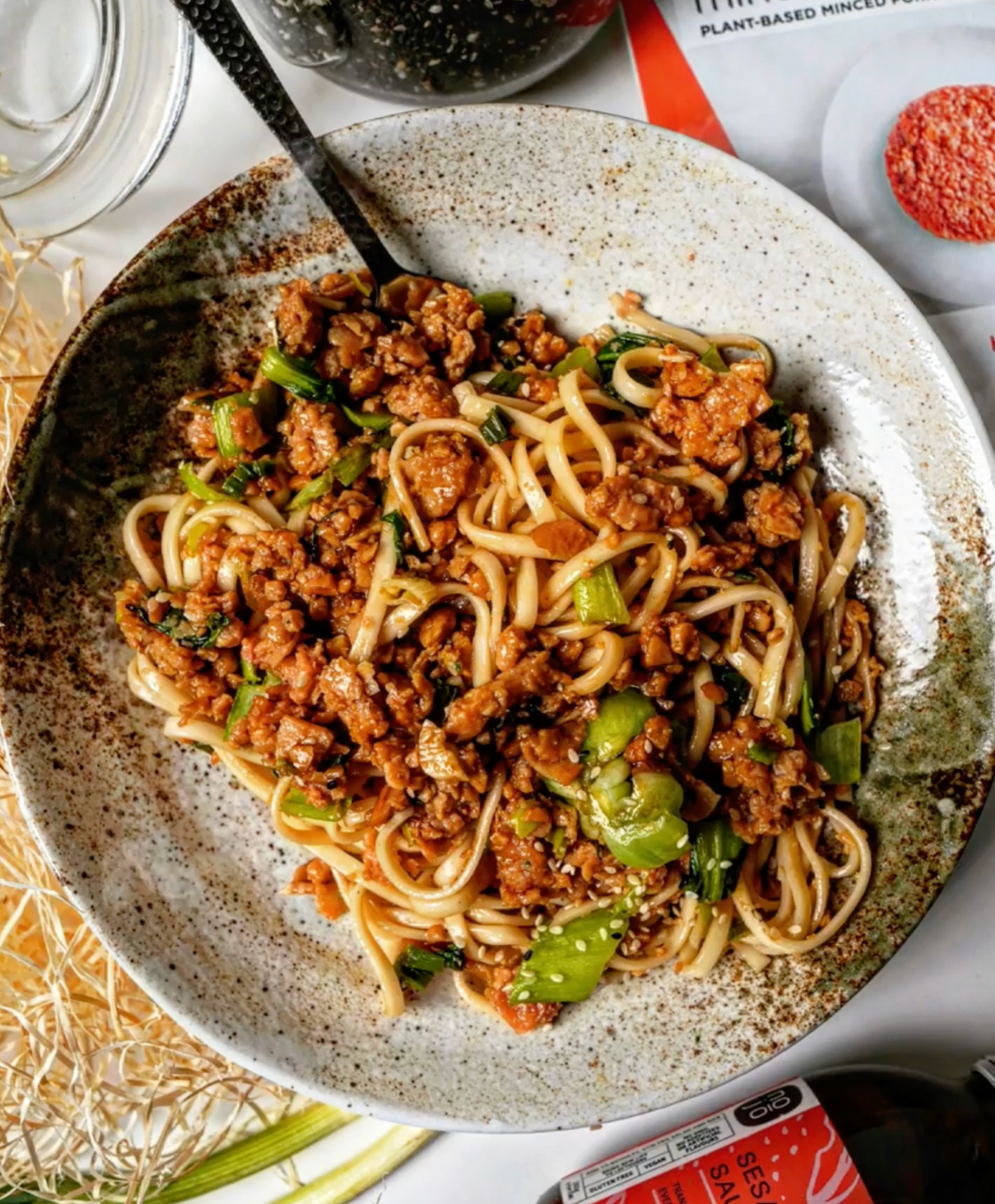 Ingredients: 
. Nojo London Sesame Sauce
. Omnipork Mince available at Mighty Plants  
. 2 Baby Pak Choy, Chopped 
. Spring Onions
. Sesame Seeds
. ½ Garlic Clove, Thinly Sliced
. 90g Akagi Joshu Udon 
Shop all the Omni Foods & Nojo Sauces at Mighty Plants.

Method: 
Fry your spring onions, sesame seeds sad garlic clove on a medium heat frying pan for a few minutes.
Add in your mince and fry with the ingredients, throw in the baby pack choy. 
After several minutes, add your udon to the pan and mix well with everything.
Grab your Nojo Sesame sauce and drizzle a generous amount over the noodles.
Allow to cook for a further 3-4 minutes & you're done!
Sprinkle some extra sesame seeds over and more sauce if you desire. 
Enjoy!