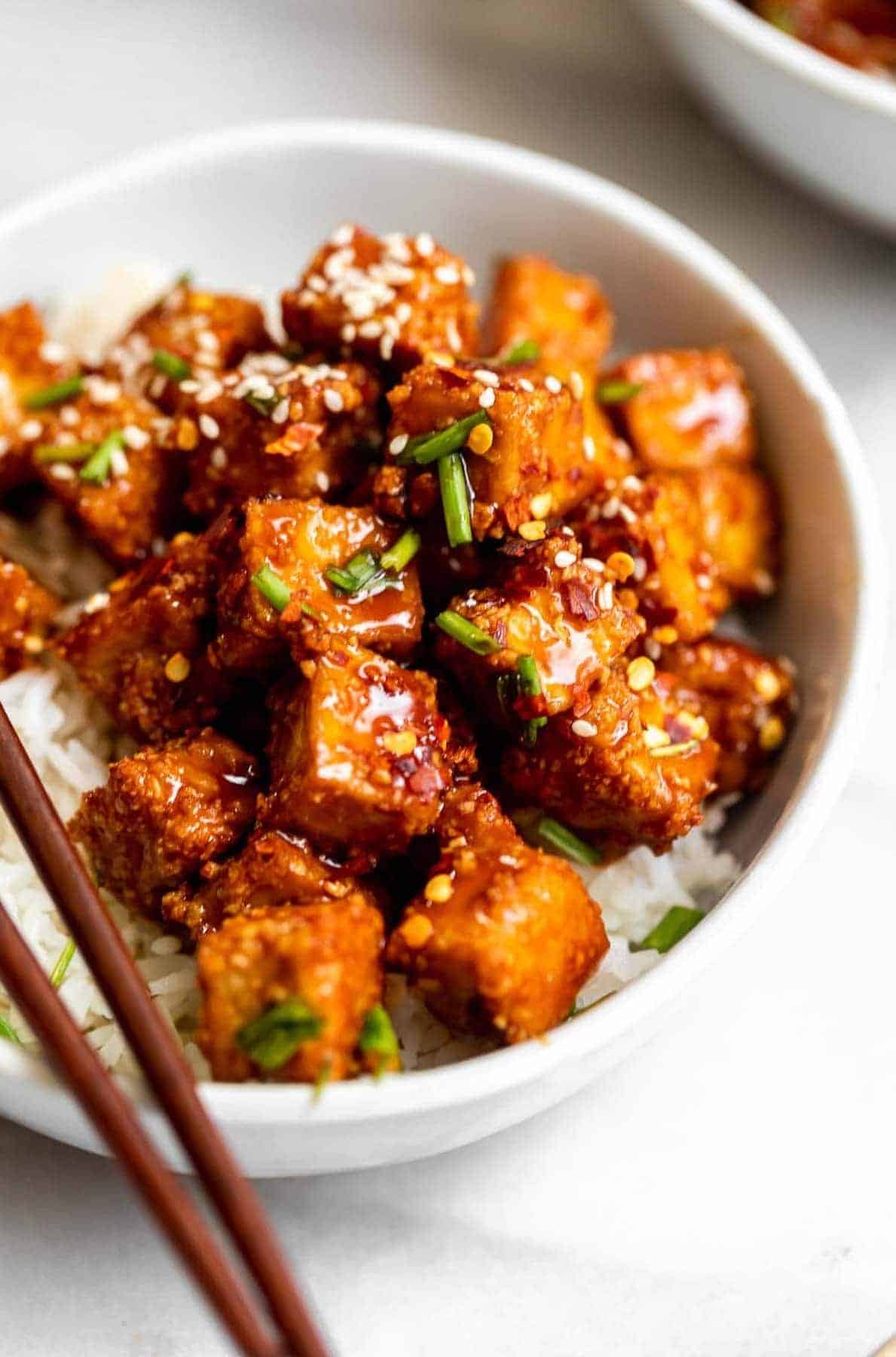 Ingredients: 
- 6 tbsp of Nojo Teriyaki sauce
- 1 Tbsp of cornflour
- 1 packet of extra firm tofu
- Spring onions to garnish
- 2 tbsp of cornstarch slurry
Method:
Toss some cornflour in with the tofu pieces.
Air fry tofu for 5 minutes at 200C.
Add Teriyaki sauce to a medium heat pan and cornstarch slurry to the pan and stir slowly for a 2 minutes.
Add your crunchy tofu pieces to the delicious sauce and cover well.
Serve in a dish & sprinkle some spring onions to garnish.
Enjoy!