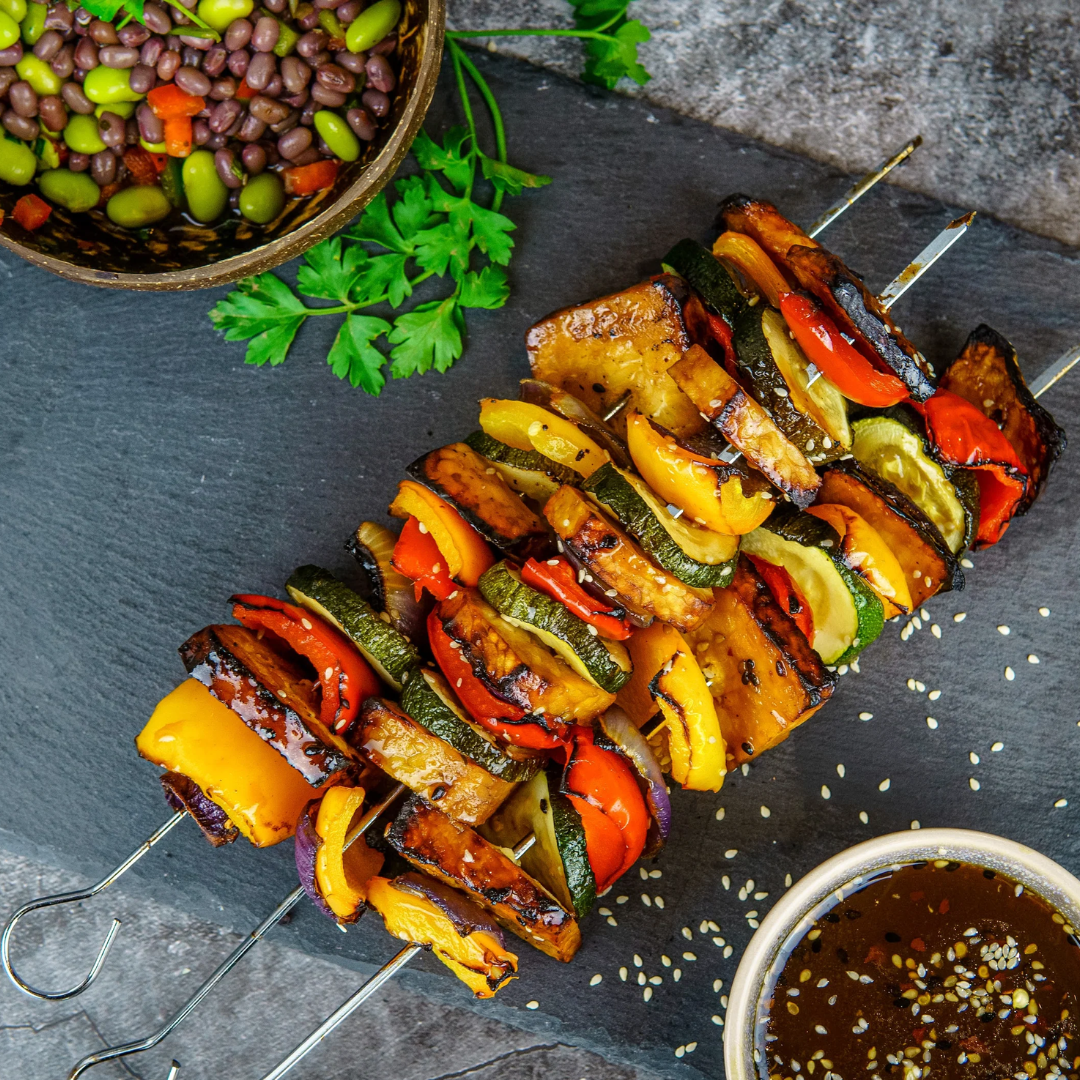 Serves: 2 Prep: 15 Minutes
Cook: 10 Minutes
Ingredients:
Your favourite veggies
Nojo Teriyaki sauce
Tiba Tempeh Traditional Block
Olive oil
 Method:
First, cut the tempeh into medium slices. Heat the oil in a large frying pan over a medium heat. Fry the slices of tempeh for around 3 mins each side. Add the Nojo teriyaki sauce to the pan, and turn the slices to coat them. Let it bubble away for 1-2 mins – you're looking for the tempeh to be well covered and sticky.
Cook your veggies as required & set aside.
Take the sticky slices of tempeh and push a wooden skewer into each (don't push them down too far) and add with your veggies to make the perfect colourful skewer.
Drizzle over some more Teriyaki sauce and pour the remaining into a dipping pot for an extra saucy skewer. Enjoy!