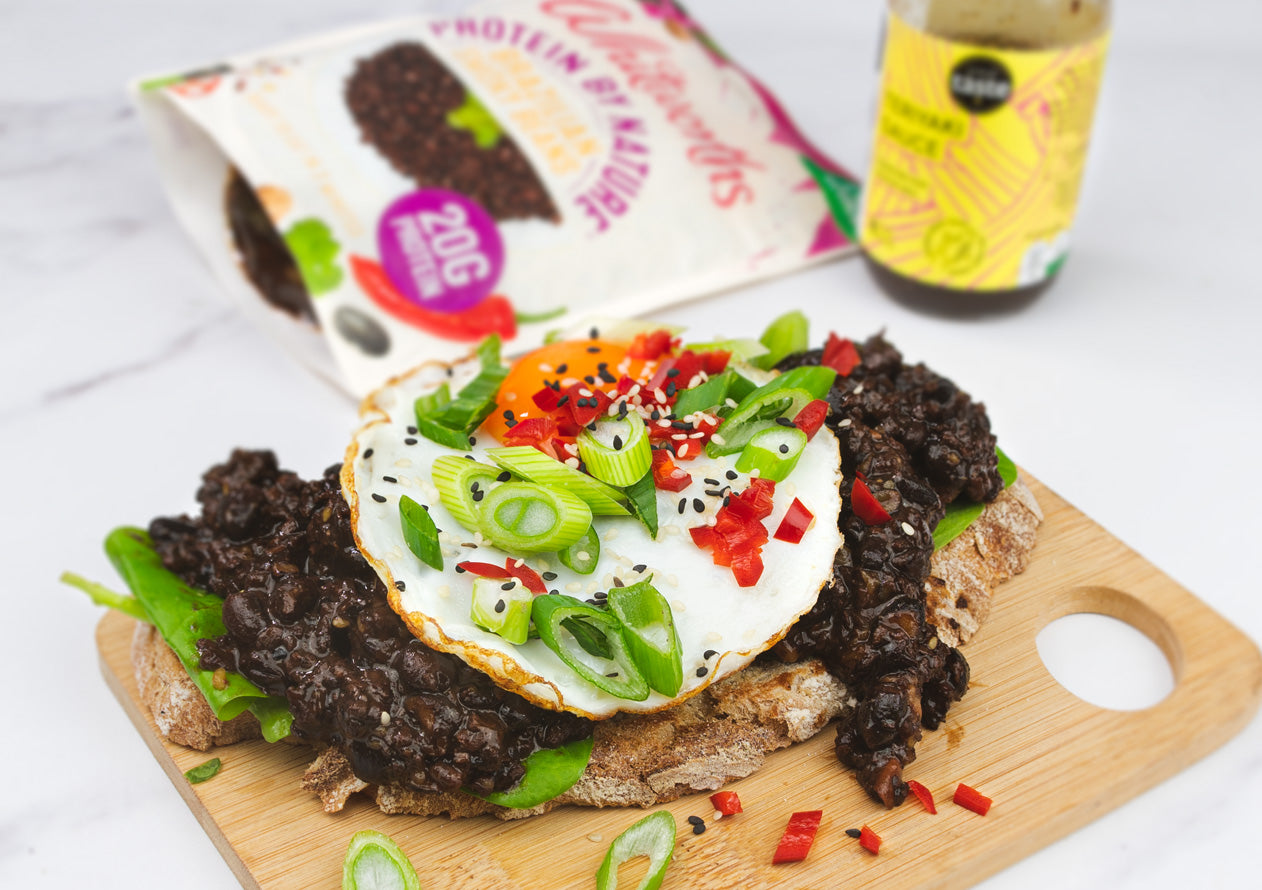 Ingredients:
1 Protein By Nature Smoky Beans Pouch (20G PROTEIN)
4 Tbsp Nojo Teriyaki Sauce
2 Tbsp Cold Water
1 Large Slice Sourdough Bread
1 Small Handful Spinach
1 Medium Egg, Fried (14G PROTEIN)
1 Spring Onion, Thinly Sliced
½ Red Chilli, Thinly Sliced
Black And White Sesame Seeds, To Finish
Method: 
In a medium saucepan, mix together the smoky bean pouch and 4 tbsp of Nojo teriyaki sauce and 2 tbsp of cold water. Stir and bring to a light simmer for 5 minutes until the liquid has reduced.
Meanwhile, lightly toast the slice of bread and place onto your serving plate.
Fry your egg to your desired cook (we love a runny yolk!). Set aside for 1 minute. If you want to make this recipe vegan, just miss this step!
Top with fresh spinach, the teriyaki bean mixture, fried egg, spring onion and chilli slices for a punch.
Sprinkle over the sesame seeds and serve warm.