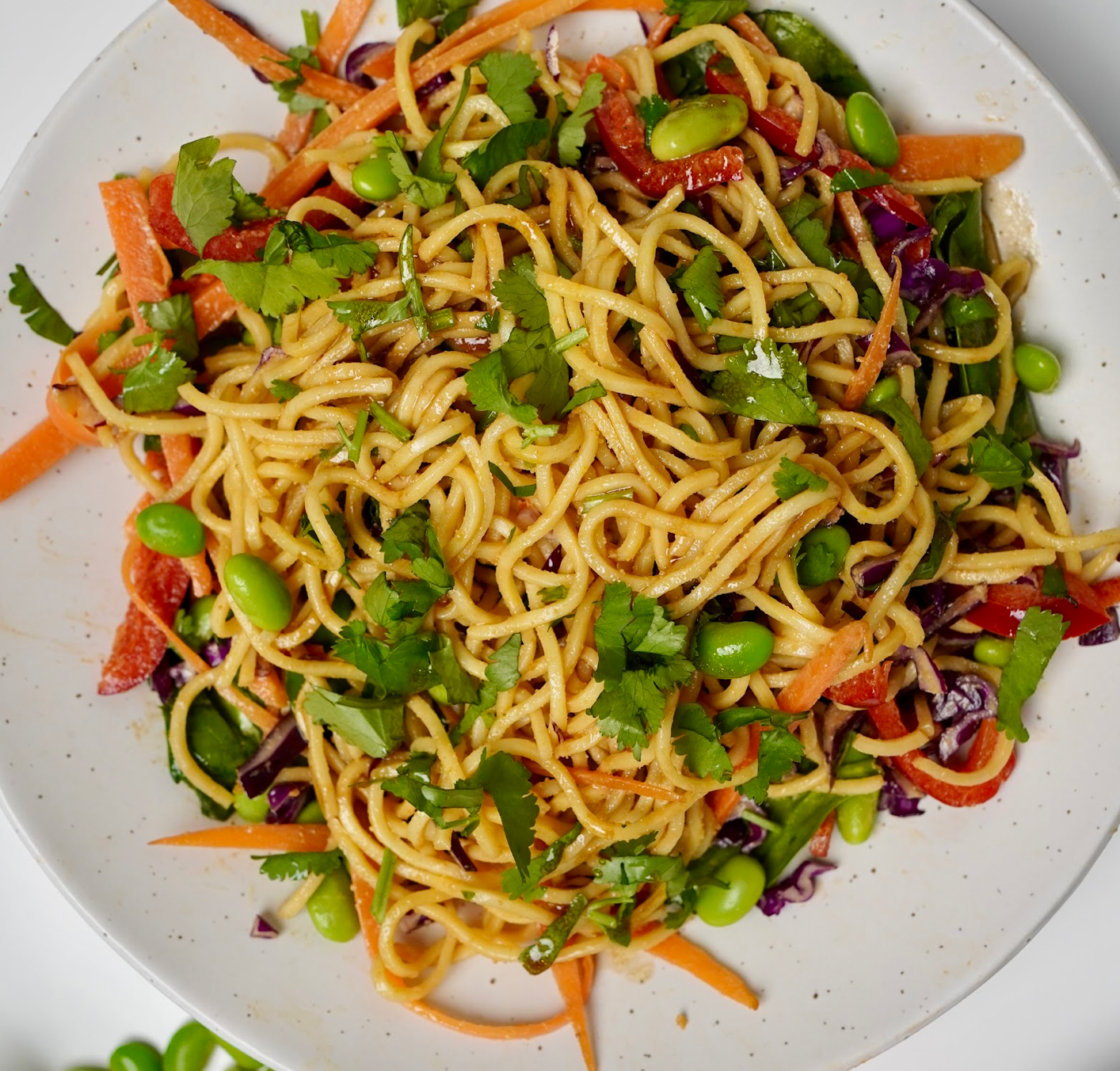 Prep: 10 Minutes        Cooking Time: 10 Minutes
  Ingredients:
Nojō Sesame Sauce : ManiLife Original Smooth PB (2:1) 
Noodles of your choice 
Red pepper (thinly sliced)
Red cabbage (thinly sliced)
Carrots (thinly sliced)
Spinach (thinly sliced)
Cilantro (thinly chopped)
Edamame
Method:
Boil your noodles of choice for 4-6 minutes - thinly slice your cabbage, carrots, beans, red pepper & spinach whilst you wait.
Set aside a bowl, add your peanut butter & sesame sauce and mix well until you get a smooth, creamy texture. 
Drizzle the sauce all over the noodles & veggies. 
Garnish with some delicious coriander to finish.
Enjoy your yummy, nutritious meal prepped and cooked in under 10 minutes!