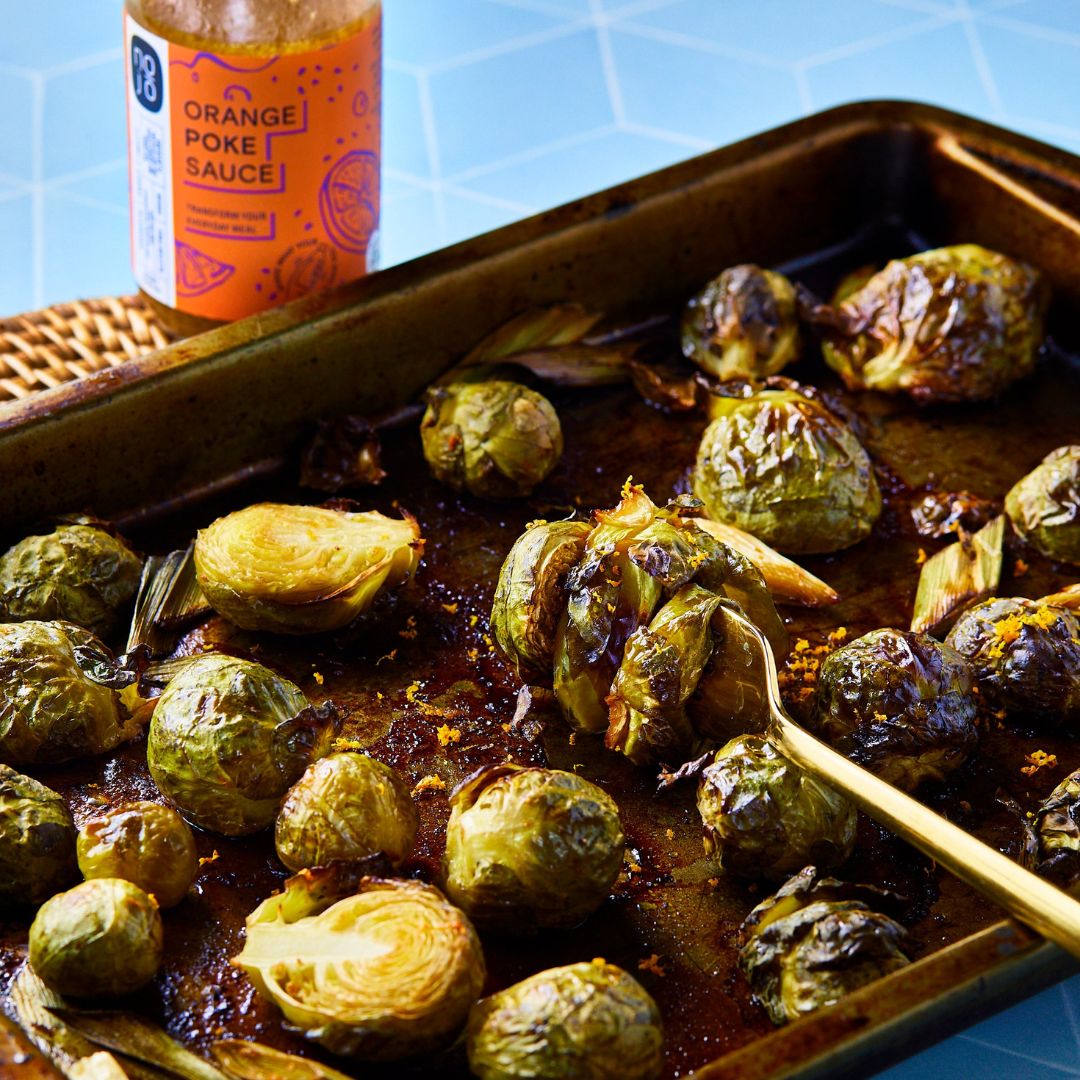 Serves: 2-4 as a side dish
Ingredients:
500-750g brussel sprouts, halved
1 small leek, cut in bite sized chunks
A few scratches of fresh orange peel (optional)
NOJO ORANGE POKE SAUCE
Method:

Preheat your oven to 170ºC. 
Add the brussel sprouts and leek to a roasting tray, add the orange peel and a generous drizzle of Nojo Orange Sauce.
Combine well and roast until soft and slightly charred, about 20-30 minutes.
Serve as a side dish.
Keep leftovers in the fridge for up to 3 days.