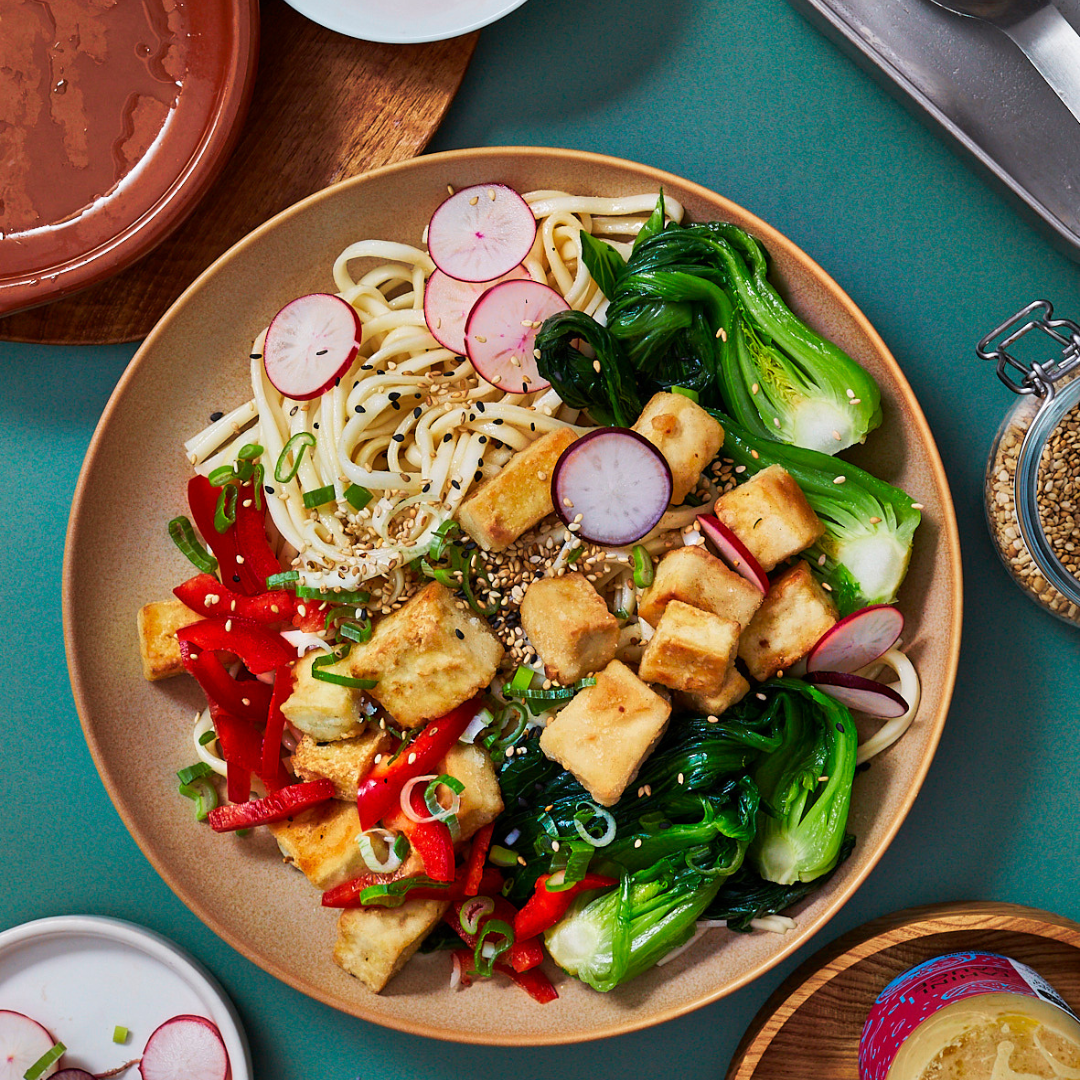 Serves: 1 
Ingredients:
75g firm tofu
Oil to fry
One big handful chopped kale
2 spring onions, chopped, green part included
1 portion ready to use noodles (soak dry noodles in hot water a couple of minutes to prepare)
Hot fresh chilli to taste
NOJO TAHINI NOODLE SAUCE
Sesame seeds to garnish (optional)
Method:
Heat the oil in a frying pan, add the tofu and press down firmly with a spoon or spatula to crush it.
Fry on medium to high heat for a few minutes until it has some colour. Add the white parts of the spring onions and the kale and fry for another minute or so until softened.
Add the noodles and a little more oil if needed to stop them sticking and fry until they have some colour, adding chilli to taste.
Finally, add a generous drizzle of NOJO TAHINI NOODLE SAUCE and warm through.
Serve right away, drizzling with a little more NOJO TAHINI NOODLE SAUCE and garnish with the green of the spring onions and sesame seeds.