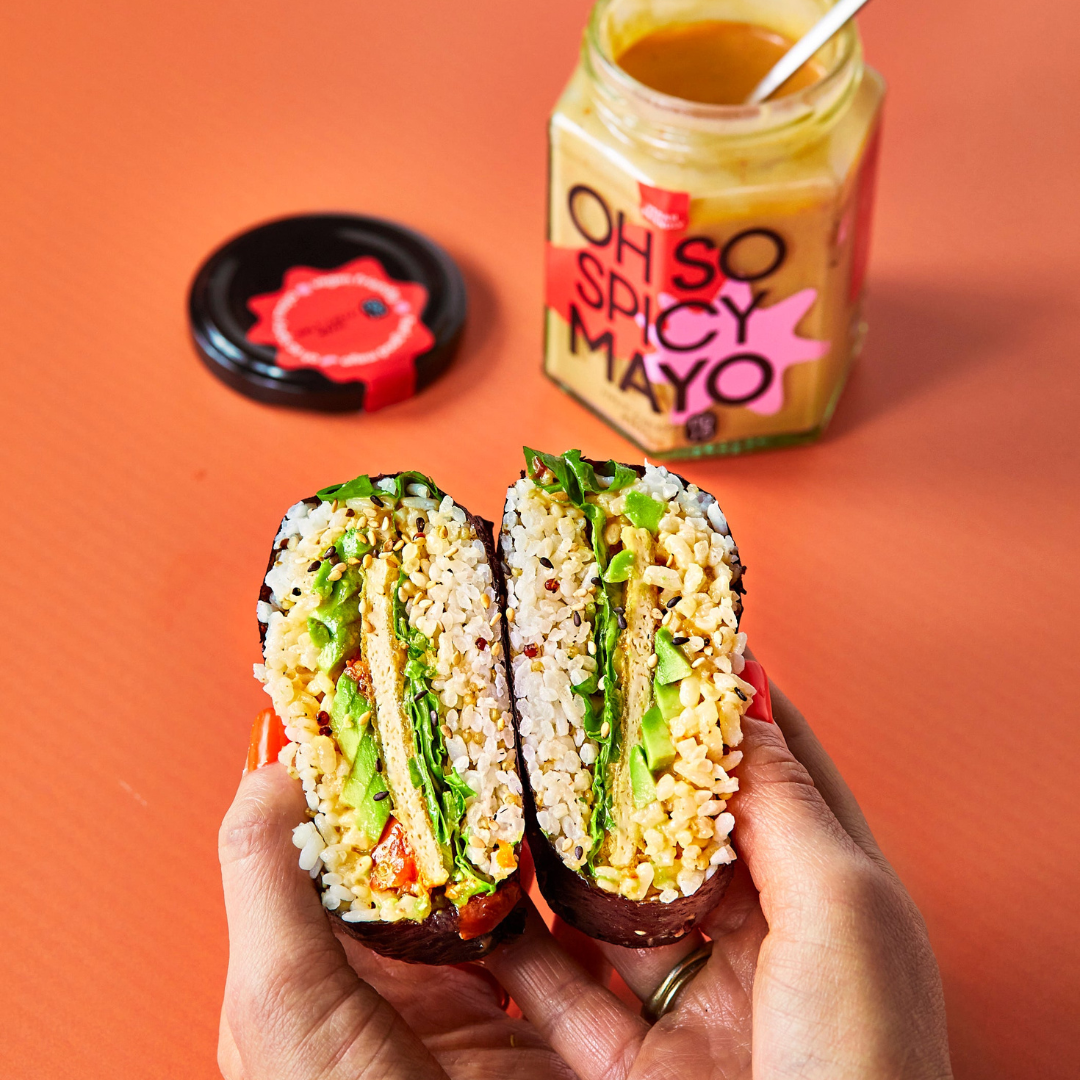 Serves: 1 
Ingredients: 
1 sheet nori seaweed
1 cup freshly cooked sushi rice
Nojo Oh So Spicy Mayo
½ avocado, sliced
A couple of sun-dried tomatoes, chopped
A scatter of chopped spring onion
1 slice of tofu, pan fried if desired
Salad greens such as baby spinach
Method: 
Spread one sandwich-shaped layer of rice in the middle of a sheet of nori.

Layer on mayo, avocado, tomato, onion, tofu, more mayo and finally one more layer of rice.

With hands dampened in water wrap up the nori like a gift, use water to 'glue' the nori together.

Leave to rest a few minutes then cut using a sharp knife.

Enjoy!